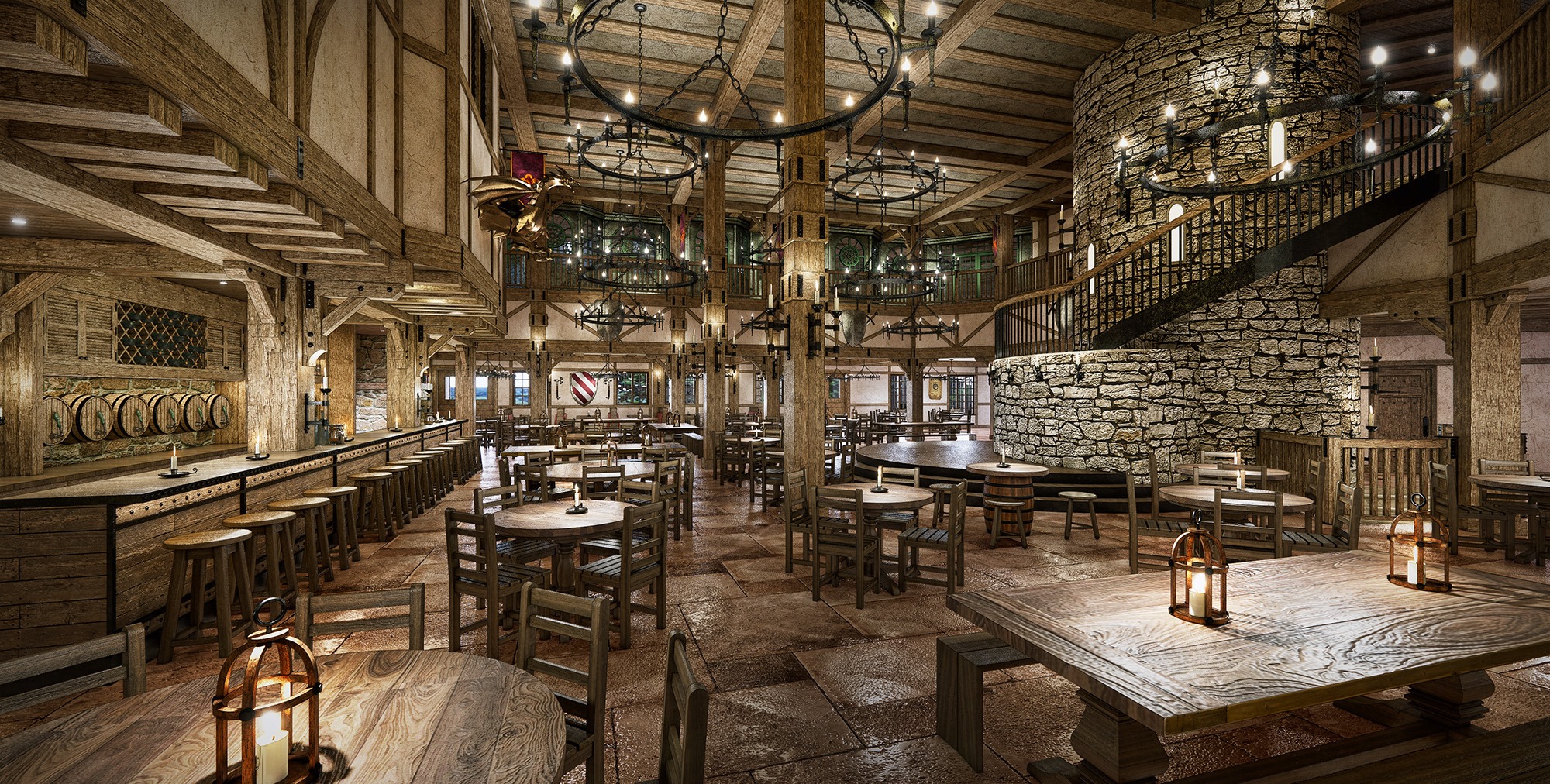 Welcome to the interactive tavern experience where you can step out of reality and be transported into a fantasy inspired dining experience. As you enter an inviting atmosphere, the wooden tables and extensive fantasy décor beckons adventurers to sit a while and watch a magical world flourish around you. A unique and extensive menu will invite indulgence, while a cast of fantasy characters and tavernkeepers draw the customer into a role-playing experience unlike anything they've experienced before. Live music and entertainment will provide new entertainment for every visit. An upper floor balcony above the main dining area holds private rooms which can be reserved for gaming experiences or for special adventures run by our professional dungeon masters.
A place at the table for every bolde adventurer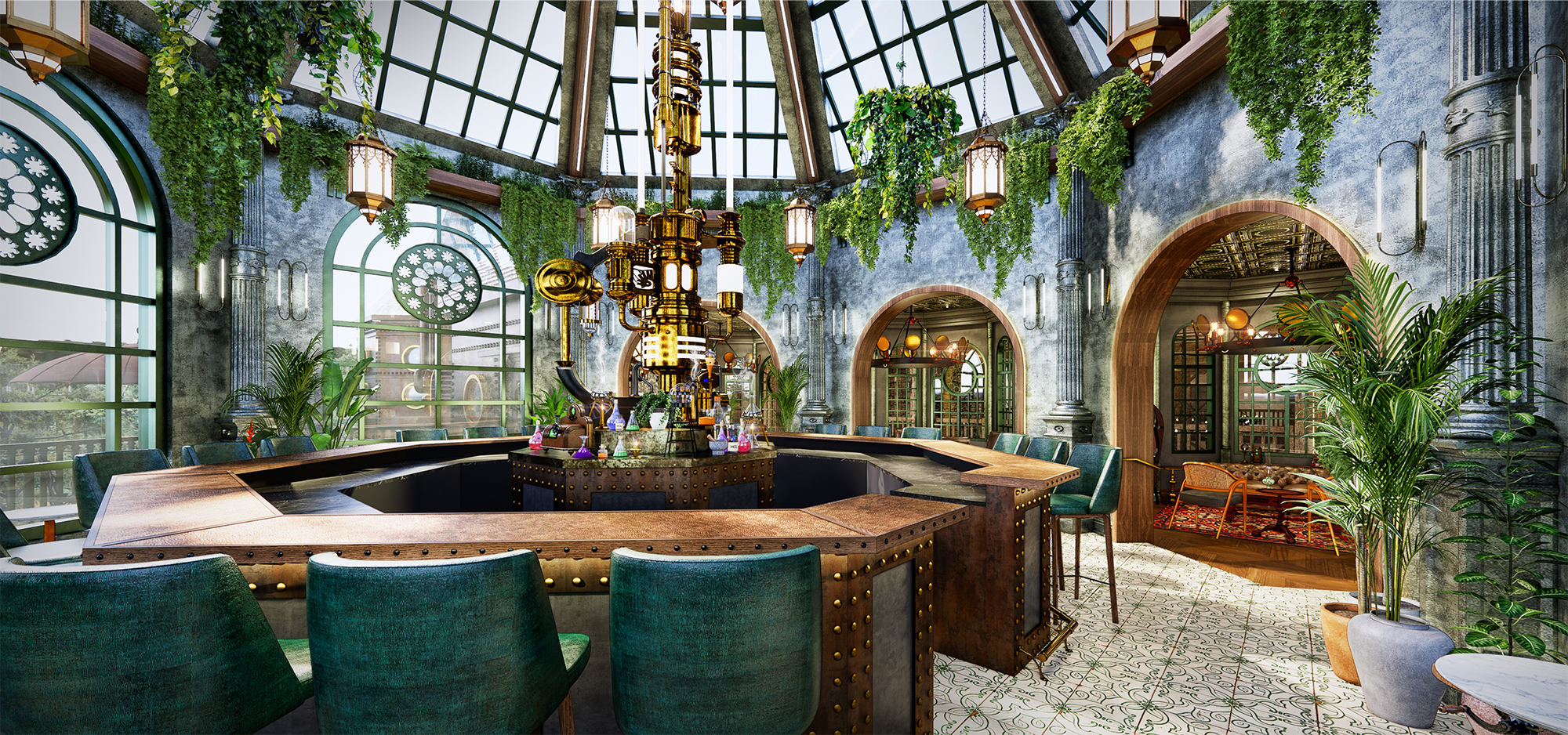 Up a narrow staircase lies the hidden gem "The Gnome Alchemist." As you make your way past countless inventions, machines and gizmos, you see fog drifting up from decanters and glasses holding a rainbow of colored concoctions, you see mugs of fizzing liquor bubbling happily in front of a laughing party of adventurers. As you make your way to the bar, the alchemist himself greets you and offers you a wide array of unique molecular gastronomy-inspired concoctions featuring everything from dry-ice infused beverages to unique ingredients sure to provide you a drinking experience like no other. You never know what will happen as you enjoy this unique space and magical interactions between our colorful cast of characters and our patrons. Sit back and lose yourself in the enchanting environment as the one of a kind experience unfolds around you.
The sound of metal crunching into wood fills the customers' ears as they walk down the stairs into our lower level axe throwing experience. Twelve rentable axe throwing lanes greet their eyes as rowdy laughter rings through the space. An employee dressed as a barbarian heckles a customer who misses their throw and provides a pointer or two. Axe throwing has never been more engaging as our customers develop their skills as a fantasy adventurer.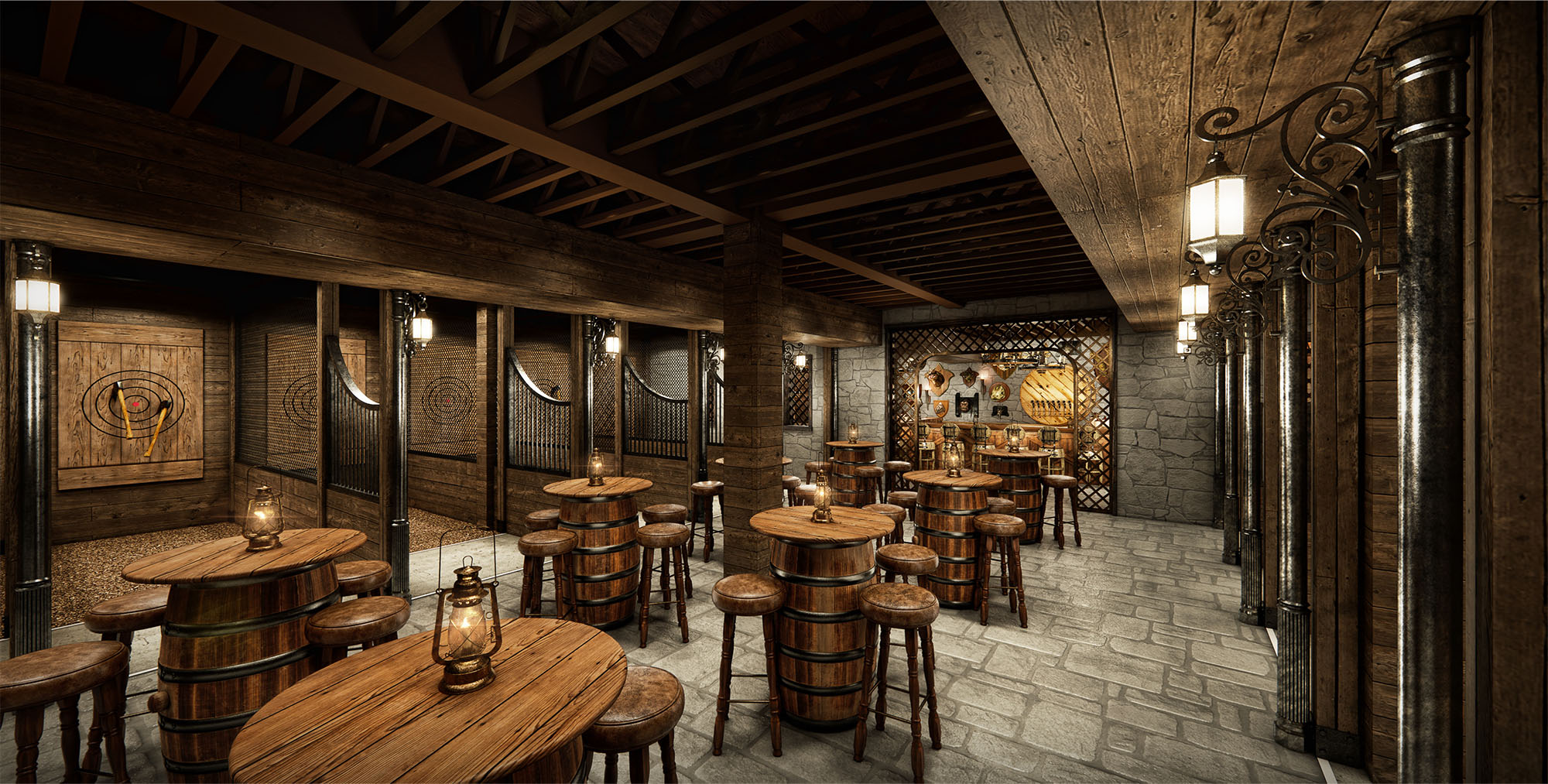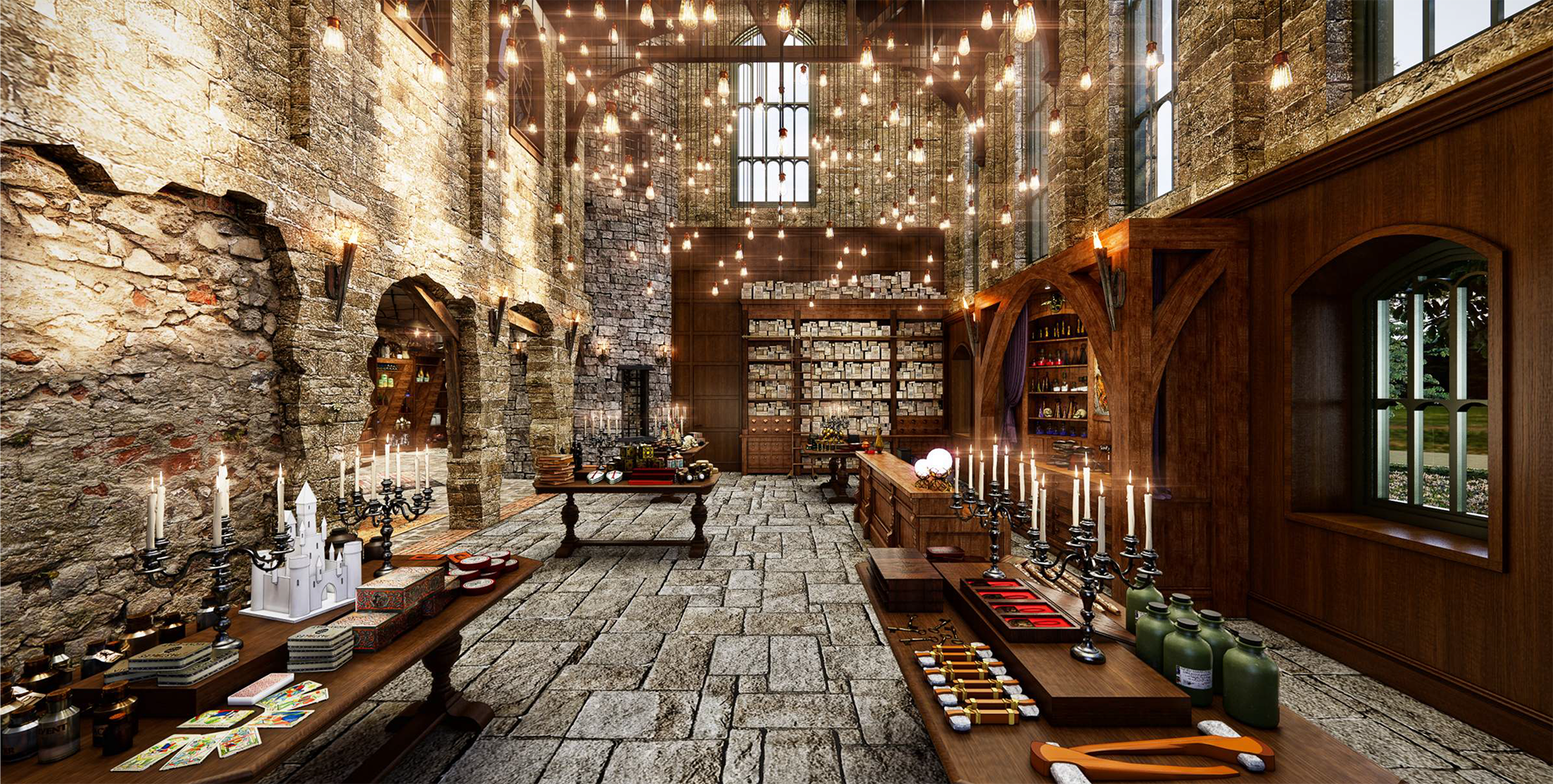 Enter a magical shoppe of antiquity as you explore an ever-changing variety of items for the adventurer in need. From clothing to set yourself up as an adventurer of distinguished taste, artifacts and accessories sure to give you advantage on your next charisma check, heirloom quality relics created by the finest craftspeople across the planes, and commemorative objects celebrating the history of the Griffin & Gargoyle, you are certain to find items worthy of note.